Search Engine Optimization (SEO)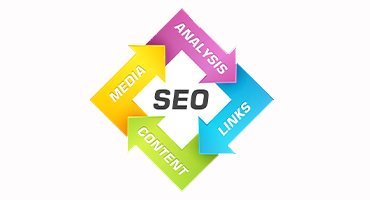 "SEO Is The Process Of Affecting The Visibility Of A Website Or A Web Page"
NZ Software makes it a point to accept orders and deliver the results within our specified deadline. This means customers like you who seek SEO services will have sufficient time to assess the outcome of the project we developed for you. It also means that you will also be able to meet your business deadlines and serve your target market better.
NZ Software quotes only fair and competitive prices for its SEO service. This assures you that you will get your SEO project at a fair yet competitive price that will not gouge your profit margin. If the service offered by us is satisfactory, you may be able to seek our services again in the future. The company seeks to develop relationships with customers for the long haul so it is also in our best interests to give a fair price for work done.
Keyword Analysis
The first step of our process involves analyzing the keywords you are interested in and the keywords your competitors are targeting. We will aggregate this data and then use specific search optimization tools to generate further keyword options. The final result will be a list of potential keyword segments to choose from.
Keyword Assignment
With a keyword analysis in hand, we now have the information needed to make decisions. A consultant at our SEO company will assign keywords to the pages on your website. This part of the strategy is critical, as it will be the road map for the entire campaign. Now that we know what we would like each page to rank for, we can begin on-site optimization. Onsite SEO is a process that NZ Software makes sure to expedite quickly so that quick results can be realized. SEO does take time.
On-Site SEO Code Optimization
It is near impossible to find search engine optimization that offers the same level of code optimization as NZ Software. Optimizing websites is one of our core specialties, so you'll know that your site is in good hands. Your code optimization will entail first fixing anything that is broken (this is an important part of the process, as it allows us to ensure nothing is technically wrong with the site). Following this, we will optimize your page titles, meta descriptions and meta keywords. We will also take a look to make sure the search engines can index your content, no pages are being blocked, all links are being followed, and everything on the back-end is overall in top-notch condition for search engine indexing. We also look at advanced strategies such as Schema.org, images, videos, sitemaps, robots.txt and more. Finally, we ensure that the website abides by Google's Quality Guidelines.
On-Site Content SEO
We deliver high-end inbound content marketing, which sends large levels of traffic, social shares and links to the website. Our content strategies set us apart from other SEO companies, as our editorial team delivers the highest quality content. We have writers on staff, as well as a content manager, who ensures each piece of content is the highest quality. In addition, we have full translation abilities, allowing us to optimize your website in an language. SEO Content search optimization is a critical part of the process. The process is very straightforward; we will simply take the keywords listed in the keyword assignment for that page and work them into that page's copy. This will be a further signal to search engines to rank you for those terms. In this phase, we will also make sure that all on-page titles, are optimized. Our formula for copy optimization is proven to work.
On-Site Internal Link Optimization
For very large websites with millions and millions of pages, creating a search engine optimization friendly internal linking structure can be tough, especially if your strategy is fragmented. NZ Software experts have worked with sites reaching hundreds of millions of pages and can ensure your internal linking structure is architecturally correct. Likewise, if you are smaller site we can maximize the pages you have and assist you in creating a new page and internal linking development strategy. The Internal linking process consists of making sure each link points to a page with the correct keyword in the anchor text. In addition, there are a few expert strategies we implement in this phase that we only reveal to clients, making us one of the best SEO companies at onsite SEO.
Advanced Search Engine Optimization and External Linking
Once we have ensured these critical items are covered, we move into advanced search engine optimization strategies. In this phase, we'll do a final review of the technical structure of your site and then suggest new forms of search traffic development. Furthermore, this phase marks the start of significant external link building. It should be noted that external link building may occur at different times, this will all be based on the link building strategy the NZ Software specialist creates, which will be dependent on the goals of the marketing campaign. Our company has proven strategies in these areas.
Cost Savings
Present SEO improves online sales volume while decreasing the cost of customer acquisition.
Customer Targeting
SEO improves your visibility in organic search results, which reaches motivated buyers who are actively looking for quality products or services. SEO doesn't just get you visitors – it gets you buyers.
Long-Term Growth
With the high return on investment (ROI) that quality SEO services offer, your business will become more efficient and will be poised for long-term growth with larger profit margins.
Scroll